Cryptocurrency trading for beginners (and advanced): Join our course for free today!
An Introduction to Litecoin (LTC)
A Bitcoin Clone?
It was in 2011 when a Google engineer, named Charles Lee, decided to put forth his near doppelganger of Bitcoin. 
Much like Pepsi did underneath the massive shadow of Coke, Litecoin has created its own niche community. On top of that, Litecoin has its own value proposition and owns approximately 2% of the entire crypto market through market capitalization.
In fact, Litecoin is viewed as the most successful Bitcoin clone.
The Current Price of LTC/USD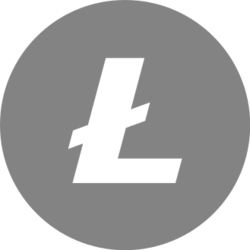 Litecoin (LTC)
Price
An Enticing Value Proposition 
Charles Lees didn't mince any words about his cryptocurrency. It was nearly identical to Bitcoin—but was the superior choice for daily commerce. Plus, users could buy it from the point of conception.
To further illustrate these differences, here's a list of how Litecoin explicitly diverges from Bitcoin:
Proprietary hashing algorithm
Increase in overall coins
Blocks are mined more frequently
Lee's approach raised little animosity within the community, as he'd only mined 150 coins before founding Litecoin.
As such, instead of being upset at a "rip-off," people were enticed by Lee's value proposition. The idea of a blockchain utilizing Bitcoin's fundamentals while optimizing for specific use-cases seemed like another opportunity to invest on the ground floor.
Litecoin promised users that mining could be accomplished on a standard computer without costly rigs. Also, the increase in coins far eclipsed that of other cryptos. And the abundance of code adaptation mixed with the overall experimentation performed by the Litecoin team impressed users who sought flexibility. Lastly, the company continually upgraded, thus ensuring optimal software flow.
This buzz caused Litecoin to go from trading at $0.30 in July of 2012 to $40 in November 2013. That's a jump of over 130,000%.
Litecoin Price Predictions For 2019
There's Currently a Hitch in Litecoin's Wagon
As of this writing, Litecoin is currently experiencing a 6-month low at $54.50. Prices failed to increase after the halving of block rewards. There are now concerns over future funding and development. It must be fair to assume that these factors are contributing to a crisis of investor confidence.
Could Litecoin's prolific run as the silver to Bitcoin's gold come to an end?