Follow professional traders as they navigate the cryptocurrency market and make profitable trades; start our trading course for free today!
An Introduction to Ethereum (ETH)
A Bitcoin Alternative
Ethereum founder, Vitalik Buterin, was less than impressed with Bitcoin's approach to cryptocurrency. He believed they were attempting to conquer individual applications—and trying to support each one with a "Swiss Army knife protocol."
Buterin was an expert in the field, having become part of Bitcoin in 2011 – as just a 17-year-old programmer. In fact, he was the co-founder of Bitcoin Magazine. So, it's safe to say he knew the ins-and-outs of the industry.
The young and hungry Buterin wanted a platform that transcended financial use cases—thus, eclipsing Bitcoin's capabilities. Then, in 2013, using a general scripting language, he published a whitepaper that would eventually evolve into Ethereum.
The Current Price of ETH/USD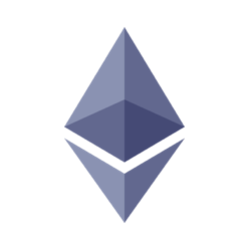 Ethereum (ETH)
Price
What Differentiates Ethereum From Bitcoin?
Unlike Bitcoin, Ethereum's trading capabilities go beyond cryptocurrency. Buterin, along with his fellow co-founders, launched a crowdsourcing campaign in 2014.
During this campaign, Ethereum sold tokens (knowns as Ether) to participants. They successfully raised $18 million to get the company off the ground. Even more impressive is within the first 12 hours of obtaining its ICO, Ethereum raised 3,700 BTC – which was equal to $2.3 million at the time.
In 2015, Ethereum put forth their first live release, called Frontier – and the platform has seen steady growth (for the most part) ever since.
Buterin sees Ethereum as becoming the solution for all blockchain use-cases that lack a specialized system.
Splitting into Sectors
The same scalability issues that haunt Bitcoin adversely affect Ethereum too. As such, the crypto platform has undergone its share of growing pains.
Another obstacle arose when, in 2016, an anonymous hacker stole $50 million in Ether. Of course, there were now questions about security—and rightfully so. This infraction stemmed a split within the Ethereum community. It broke it off into two separate blockchains; they are called Ethereum (ETH) and Ethereum Classic (ETC) respectively.
One of Ethereum's most significant victories was when it jumped 13,000% in 2017, attracting a wealth of investors.
Ethereum Price Predictions For 2019
Briefly Outshining Bitcoin in Daily Transaction Fees
Apparently, Ethereum has given Bitcoin something to worry about, as it finally surpassed Bitcoin in daily transaction fees on September 21st, 2019.
And after the recent drop that gut-punched the entire crypto industry, Ethereum appears to be on the mend. ETH's price increased by 15% and is now trading at around $170 per token— recovering handily from the roughly $157 per token from the day before.
While Ethereum isn't out of the woods yet, such a bounce-back suggests a positive outlook for the future.